Reimann's Café
---

Reimann's Café is a public intervention in the vitrine of the Institut Français on the Kurfürstendamstrasse in Berlin. It engages the pedestrian with the story of Reimann's Café, a famous restaurant once located a few meters from the actual site, and frequented by Berlin's "who's who" from the 20's to its closing in the 60's. Archives and current news footage are activated to announce the re–opening of Reimann's Café. During the exhibition Berliners bring in their own mementos from the café to the site, while the daily newspaper Der Tagesspiegel publishes people's recollections.
The passerby looking into the shop–window expects to see advertisements. But for some time now art has occupied the windows of the Institut Français in the Maison de France, on the corner of the Kurfürstendamm and Uhlandstraße. When Edward Hillel shows his installation Reimann's Café here, he enters into competition with all of the surrounding storefronts. Across town, all of the new centers of consumption in Berlin's old central district around Friedrichstraße have yet to conquer their artificial and sterile character. Meanwhile, despite its vacillation between fast–food mile and offering of upscale boutiques, the upper Kurfürstendamm appears to be a historically intact city quarter; one can read its historicity in its buildings. Spectacular grand openings conceal the closing of older shops steeped in tradition.
Which history do we remember and which do we forget? Reimanns Café was a well-known restaurant from the twenties until it closed in the sixties. We have long forgotten that the popular song "In einer kleinen Konditorei" ("In a Little Café") originated here. In 1931, during the Jewish holidays, members of the SA destroyed the café because many of its patrons were Jewish. It burned to the ground because of heavy bombing during the war. In the windows of the Institut Français Edward Hillel's installation, with its evidence and publicity announcements, affects the street it faces; like a trompe-l'oeil illusion it creates the impression that Reimanns Café might be reopening. In juxtaposition he has inserted photos and documents that the son of the café's owner, Walter Reimann, has saved.
How will we deal with this presentation? How much reality, how much fiction do we perceive? Where, if at all, do we preserve memories of this sort in our cultural consciousness? Do we consume them, like cosmetics and luxury cars? Do we perceive art as something altogether different? At one time Walter Benjamin and Franz Hessel each described the flânerie as the stroll of the city dweller who casts his intellectually–trained glance at this or that object; could this still now be an existing, or even imaginable, means of examining historical sites?
Stefanie Endlich
Catalogue Text Edward Hillel: Fragments - Berlin/Weimar
Photo Album
---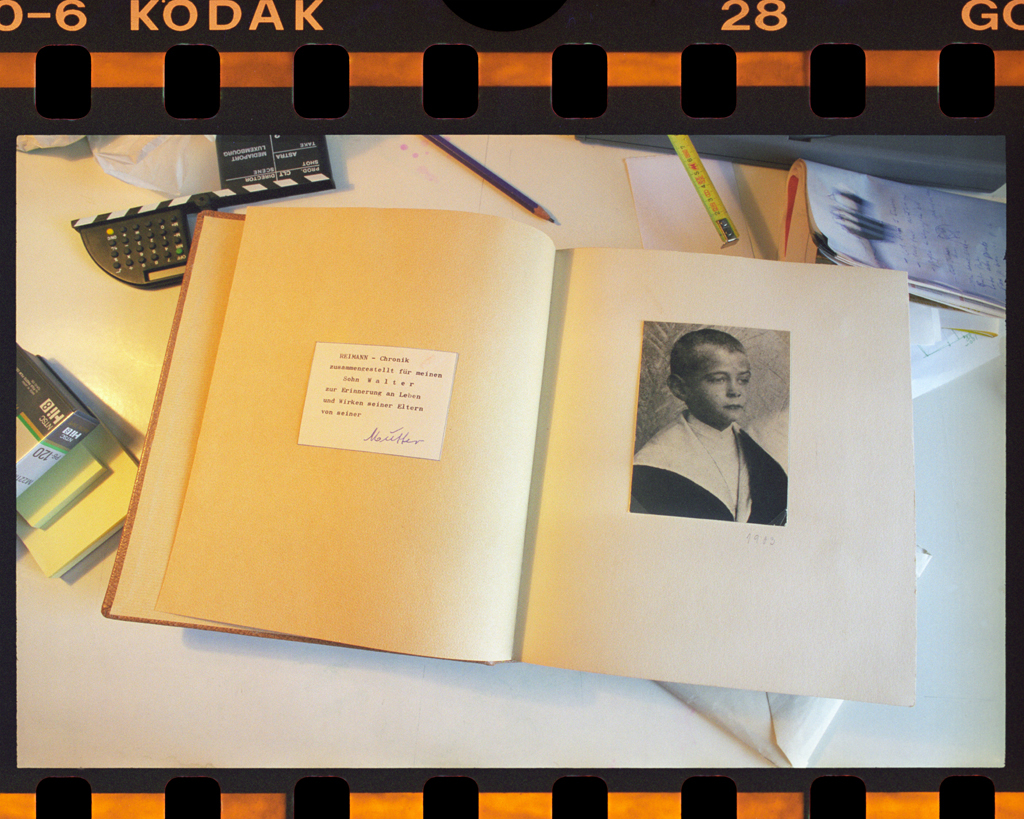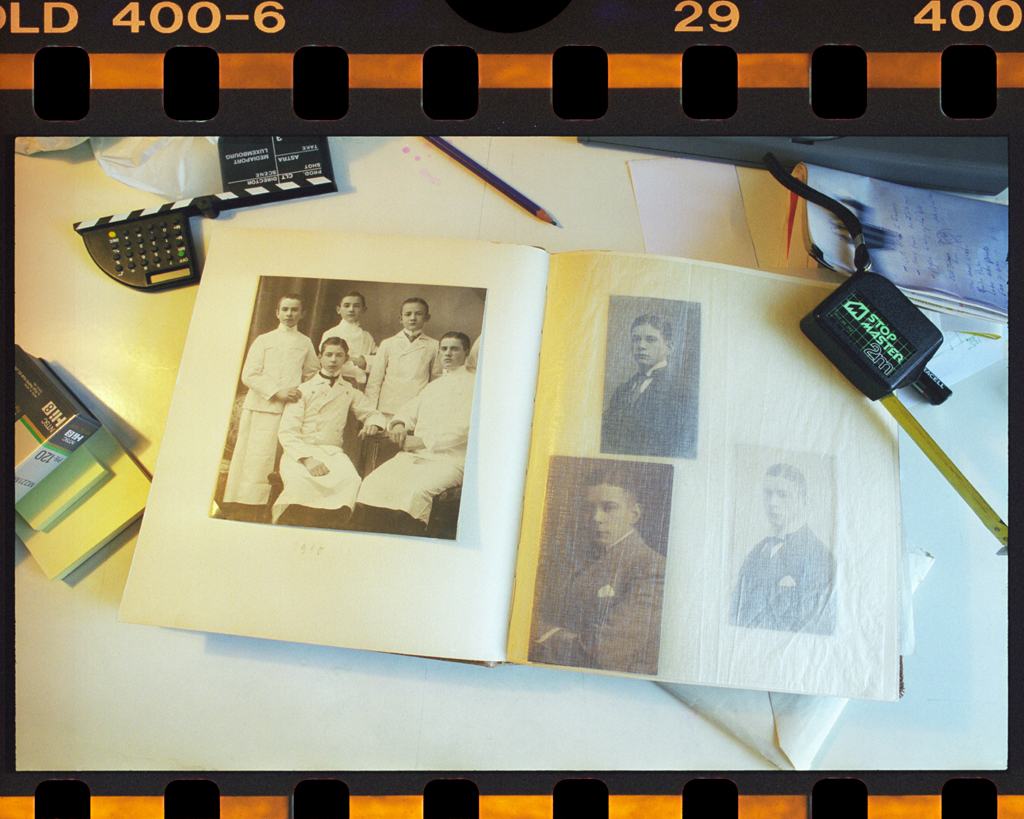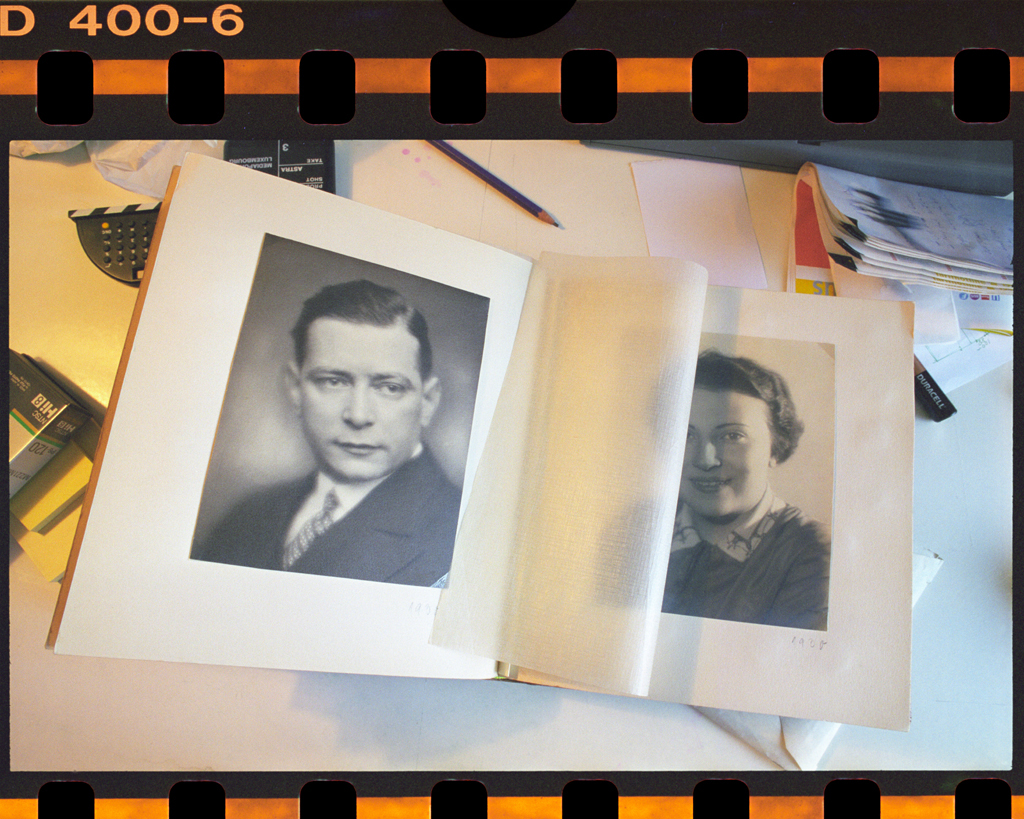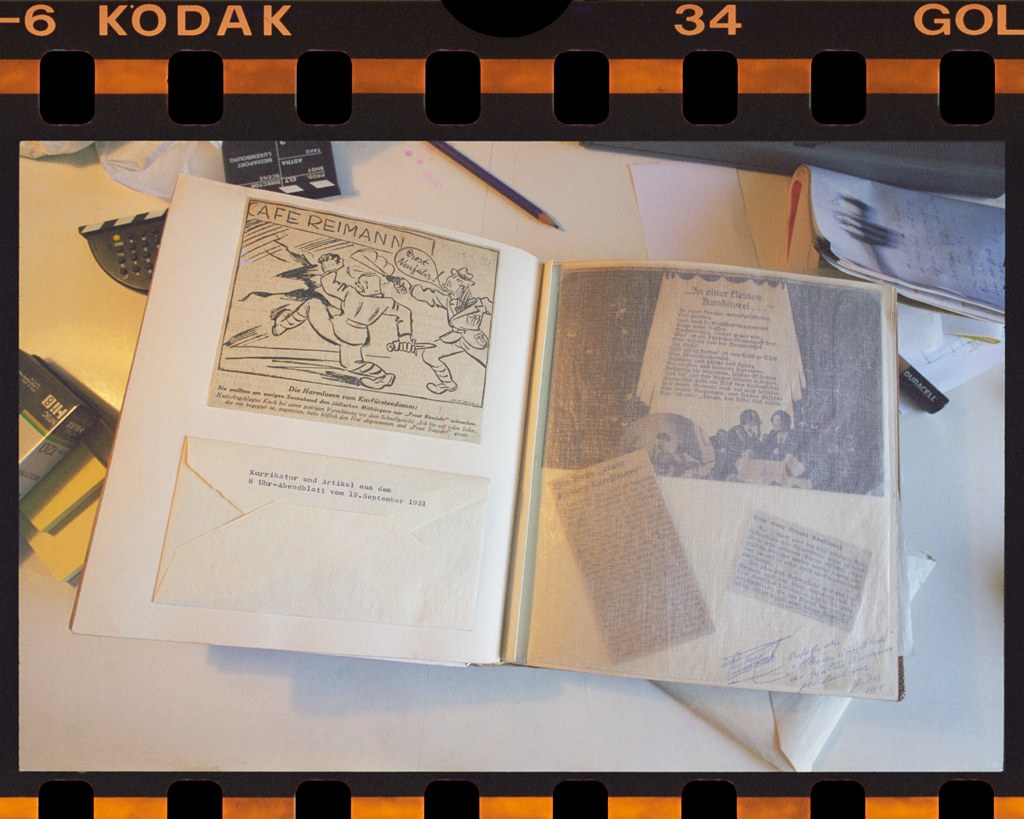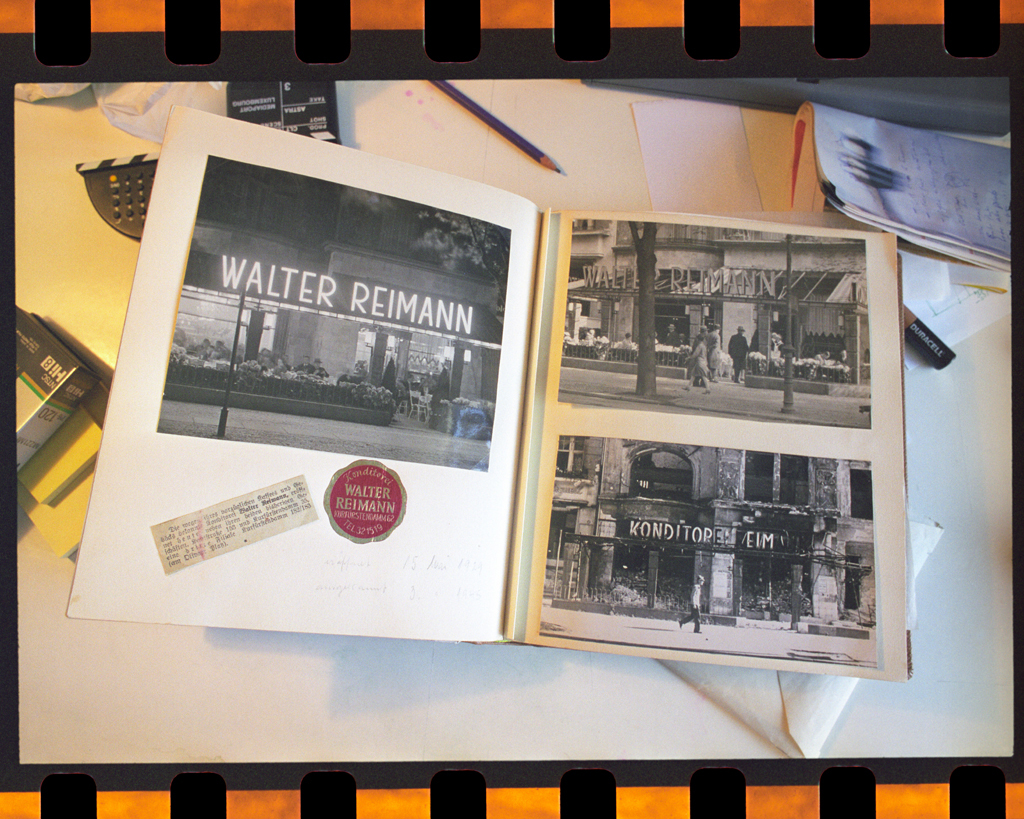 Cinema de Paris, Berlin
---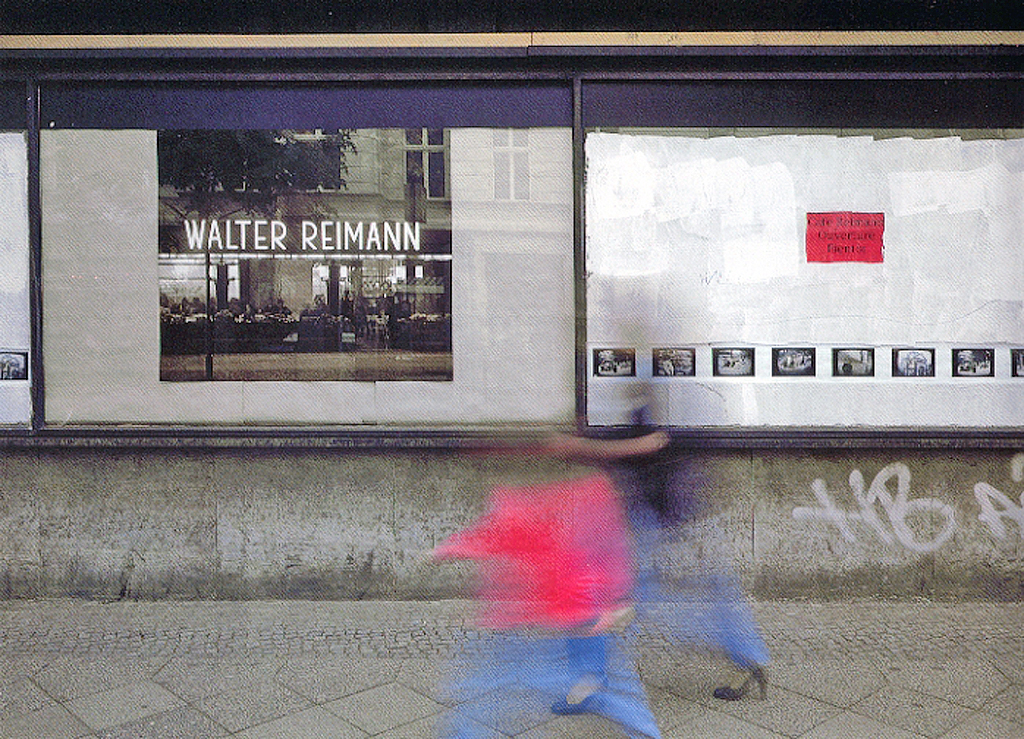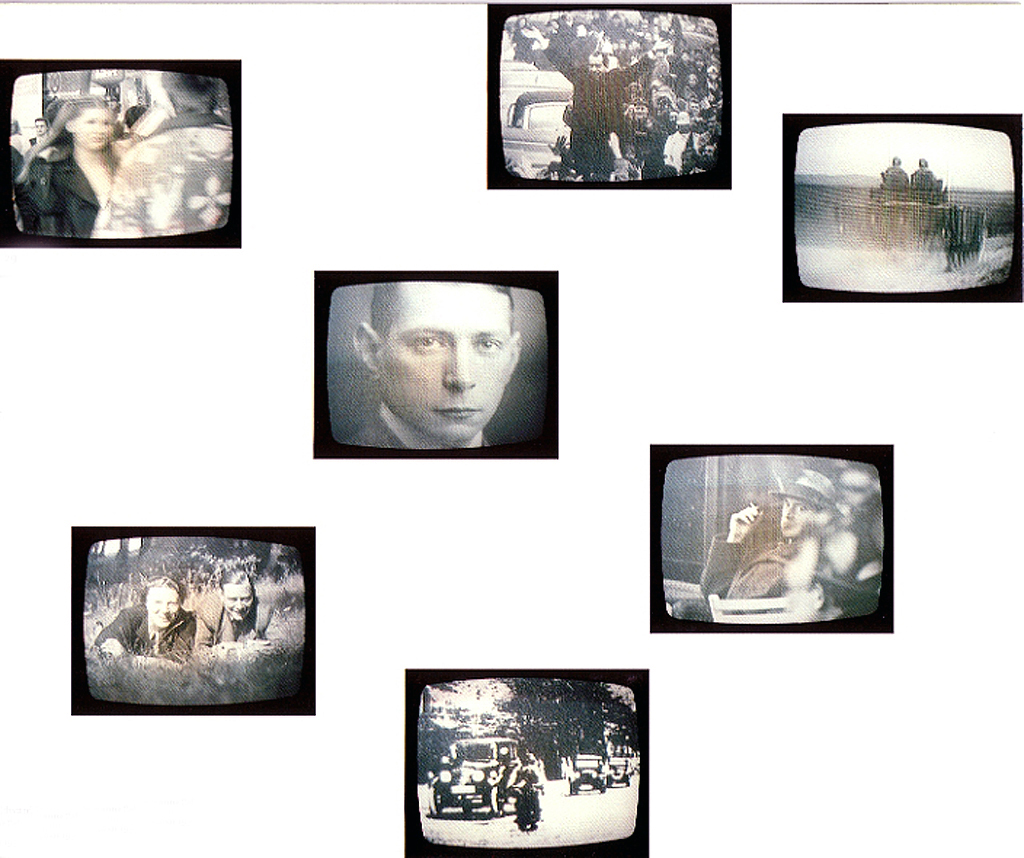 Centre de la photographie Genève
---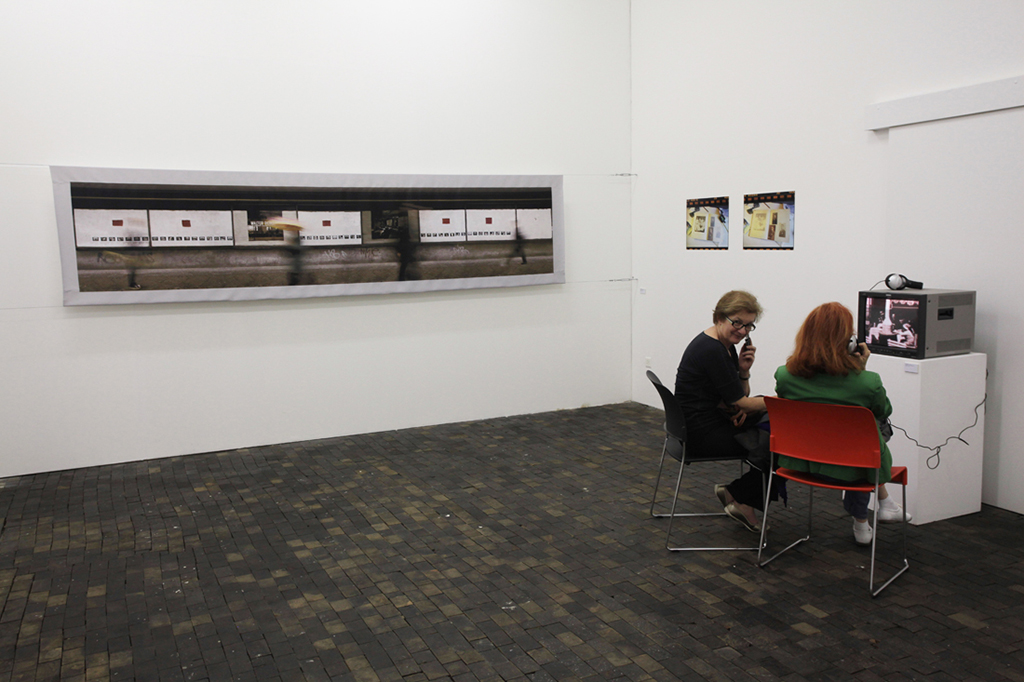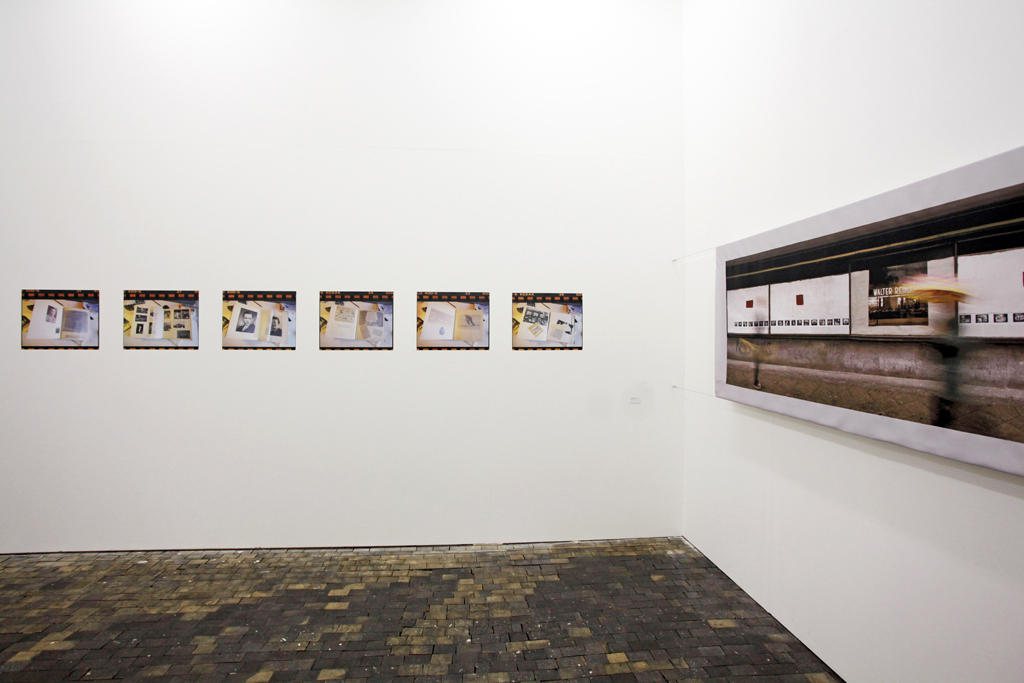 Institut Français Maison de France, Berlin
Centre de la photographie, Geneva
Photographs, speakers, DVD, audio, paper, plaster, vinyl, television and headphones
1999-2000, 2010